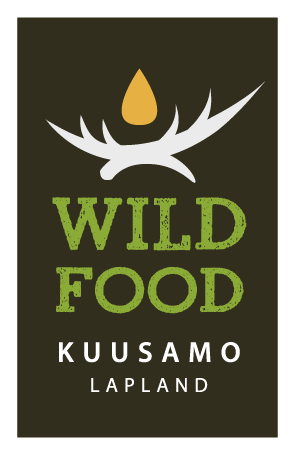 Special menus
Cosy and welcoming atmosphere
At our Private Restaurant Klubi you will have a flavourful experience with genuine, traditional wild food. We prepare homely and tasty meals using clean Finnish and especially locally produced ingredients. Potatoes from our own patch, wild berries from the backyard forest, fish from local lakes and baked cheese from the neighbouring farm. This is the secret of Isokenkäisten Klubi home-cooked meals.
In addition to locally-grown quality ingredients, we take pride in the fact that our dishes are handmade in the Klubi kitchen, using carefully modernized traditional family recipes. One of our family traditions is hospitality: at our Klubi, the dinner table is always abundant. Meals can also be served at our Lappish hut Helekuta (max. 15 people, advance booking required).
The proximity to nature and wilderness provide a special setting for all parties and company events. Our delicious meals can be served at our comfortable Sali (for 75 people) and at our cosy Tupa (for 15 people). More than 90 people can sit down together to enjoy a lovely moment and a sumptuous meal.
1. Very Slowly Glow-fried Salmon in Helekuta Hut

Leek soup flavoured with cold-smoked reindeer: Puréed leek-onion-potato soup with chips of cold-smoked reindeer
Helekuta's glow-fried salmon: Local salmon cooked slowly by the fire in our traditional Lappish hut.
Served with curd cream sauce, Lappish potatoes,
season's vegetables and lemon slices
Sweet berry dream: Fresh, crushed blueberries and biscuit crumbs with cream,
flavoured with berry liqueur
Note: minimum group size 5 people

2. Delicacies from Northeastern Wilderness

Hostess salad: Smoky cheese from Kuusamo, marinated carrots, tomatoes, cucumber, sweet pepper, pickled cucumber
Whitefish fresh from the lake: Whitefish fillets fried in butter with lime sauce, vegetables and Lappish potatoes
Forest berry tart with berry melba sauce:Sweet berry tart with shortcrust pastry

3. The Best Flavours of the Forest

Forest mushroom soup: Wild mushrooms from the border zone simmered into a creamy soup
Reindeer fillet: Tender reindeer fillet rolled in bacon, served with lingonberry sauce, herb-flavoured root vegetables, potatoes and blackcurrant jam
Caramel-flavoured baked cheese with cloudberries:Finnish baked cheese in caramel sauce, served with cloudberries

House salad with salmon: Rawpickled salmon, mushrooms in balsamic marinade, pickled red onion, cucumber, dill
Hunter's venison rolls: Venison rolls filled with a mix of forest mushrooms, bacon and onion, served with cranberry sauce, honey-glazed root vegetables, wedge potatoes and crushed lingonberries
Marinated forest berries: Forest berries marinated in berry liqueur and served with vanilla cream

Cheese soup and croutons: The Klubi hostess's secret recipe for delicious cheese soup with croutons
Roast beef à la Klubi: Roast beef marinated in red wine, cognac-pepper sauce, tarragon-flavoured carrots and garlic potatoes
Chocolate-cloudberry mousse and cloudberries: A creamy mousse made from dark chocolate and cloudberries, the unique arctic speciality

6. Klubi Host's Favourites

Akso salmon tartare: Rawpickled salmon, red onion, chives and brown bread with sour cream spread 
Sautéed reindeer à la Klubi Host: Sautéed reindeer fillet served with mashed potatoes, homemade lingonberry jelly and pickled gherkins
Lingonberry dream:Crushed lingonberries, caramel-flavoured cream and fresh lingonberries

Wild mushroom soup with roasted seeds

Beetroot-black beans patties and herbal sauce

Roasted vegetables and potato wedges

Forrest berry marinated in berry liqueur and served with vanilla cream

Starter, main course and dessert, coffee/tea
All menus include house bread, spread and water.
We reserve the right to make changes.